COVER REVEAL
3
2
1
.
.
.
WORTH THE RISK
Taking Risks Series, Book 2
Genre: Young Adult, Romance, Sports
Publisher: Limitless Publishing
~ SYNOPSIS ~
Our secrets are out.
So now what happens?
I never knew at what length a person would go for another until I met him.
We fell in love. A love I thought would last a lifetime … or so I thought.
And then everything was taken from me.
You took him away. You broke me. Shattered me completely.
… but not anymore.
I will destroy you. I will fight for him. For us. For myself.
I will make damn sure I get it back. My hope. Trust. Love. Life. My sense of … worth.
Because, I know, he's worth the risk.
Release Date is yet to be announced
There's a #Giveaway going on over at the event!
Check the pinned post! Join the fun and invite your friends!
~ Taking Risks Series ~
RISKING EVERYTHING
Taking Risks, Book #1
~ SYNOPSIS ~
Secrets. They're a bitch.
That's how my story began.
Growing up was unconventional.
I knew I was never normal. I always wondered why.
When I found out?
I realized, I was a monster.
My whole world fell apart. Crashed. Burned. Destroyed.
... forever.
Or so I thought.
And then I met him.
He kept me safe when everyone else inflicted pain.
I knew it was out of the question. I knew we couldn't be. It would never last.
After all, nothing good could come out of a nightmare.
But against it all, I still decided to risk … everything.
~ PURCHASE LINKS ~
~ MEET THE AUTHOR ~
Emily McKee
For the past 21 years, I have been a planner and an organizer. I always needed things a specific way and then everything changed for me. I've always had a vivid imagination and thoughts racing through my mind. I realized that life is way too short to let things pass me by, because in the blink of an eye everything could change. So I decided to just live in the moment, taking every chance and opportunity led my way. No second thoughts and just going with the flow.
I decided to put the fictional characters and the conversations going on in my head to paper. I know, it makes me sound crazy, but I wouldn't have it any other way. I've embraced crazy and hectic and last minute because it's led me to making my dreams a reality.
When I'm not writing Happily Ever After's I'm reading about them and living one. I think this world is filled with too much sadness already we don't need to read about it as well. I write because I love it and I've allowed my imagination to run wild and be crazy and free. Just like me. ❤
Social media links:
Tour host:
---
Title: Sovereign Plague
Author: Rachel A Olson
Genre: Post-Apocalyptic PNR (18+)
Designed by: No Sweat Graphics by Rachel A Olson
Hosted by: Lady Amber's Tours
Blurb:
In the year 3127, the human race faces possible extinction when a viral outbreak spreads like wildfire during a never ending cold spell. Former militia member Barrick Hardison has been forced to use his training for survival before, and finds himself doing it again…but this time for a woman he hardly even knows.
Lyza Guerrera has spent her entire life trying to hide in the shadows. It didn't do her any good. An orphan from the former Puerto Rico region, Lyza's foreign looks simply attract danger, including Barrick. Fortunately for her, Barrick doesn't seem to have any interest in her, or anyone else for that matter.
After meeting under extreme circumstances, Barrick begrudgingly allows Lyza to tag along with him. Threatening his former employer and witnessing a near upheaval of his old militia camp has given Barrick the realization that circumstances are not only worse than he thought, but he and Lyza are stuck in the middle of it all.
When it seems like their situation can't possibly get worse, the strength of the Defects – the greatest threat of all – seems to be growing with numbers, and Barrick's sanity begins to waver amidst it all. Will he get Lyza and her precious cargo to safety or will his uncontrollable feelings and impending psychosis prevent him from reaching their much needed destination?
Somewhere amidst her forty-hour job and playtime with her son, Rachel finds time to walk the streets of worlds only existing on manmade paper. She resides in small college town Northwestern Nebraska with her son, just a few blocks away from her parents. She enjoys socializing with adults, sipping sweetened iced tea, and head banging to music that doesn't carry a beat worth the effort of rock star hair slinging.
Stalk links
---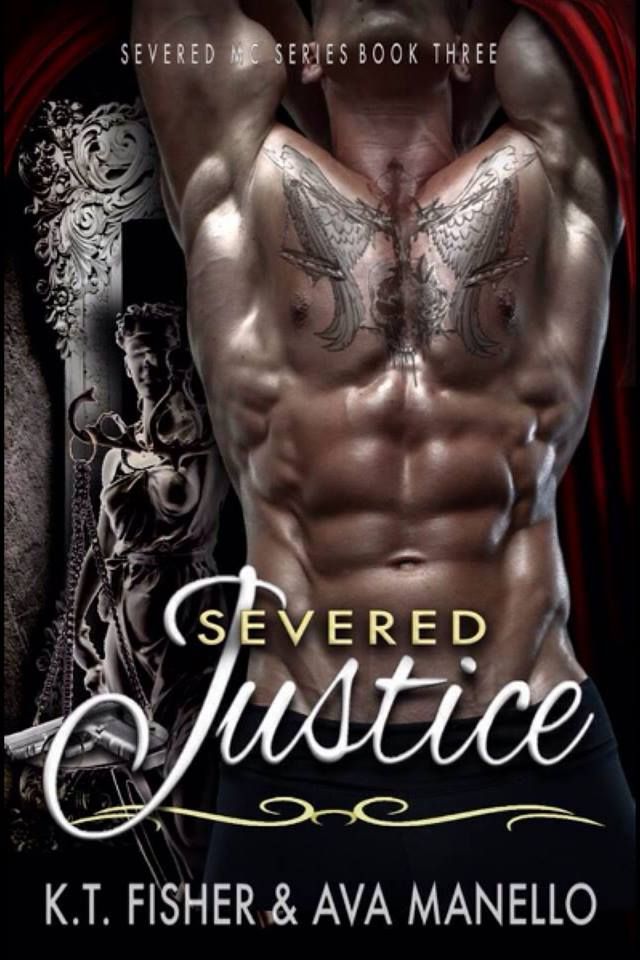 Severed Justice KT Fisher and Ava Manello Release Date: 31st August 2014 Genre: Erotic Romance/Suspense
Cover Design by Margreet Asselbergs
Synopsis
Your favourite Severed MC returns with more chaos, more danger and more fireworks. Satan may be gone but the danger isn't. With revenge on the cards from more than one player and hot blooded new comer Justice stirring things up, the people in the town of Severed are in for one hell of a ride.
Teaser: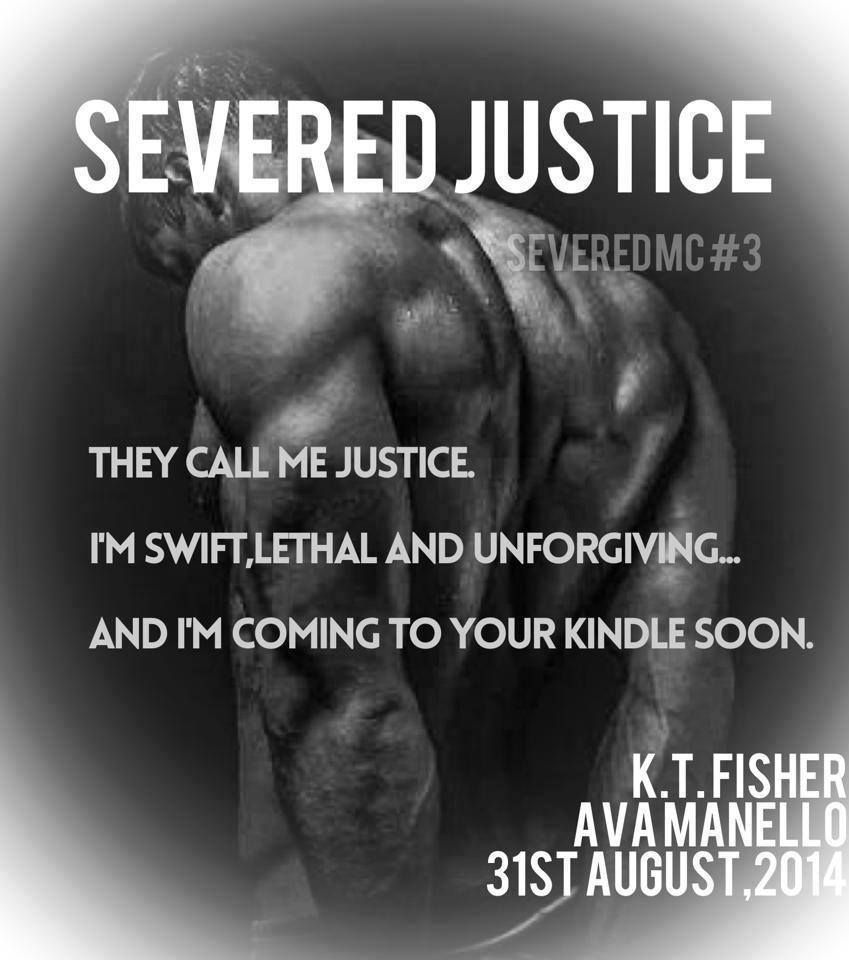 About The Authors:
KT Fisher
I love reading, it's my favourite hobby. I've always had ideas for my own books packed into my head so I thought I would write them out for people to enjoy.
Stalk K.T. Fisher
Facebook:
https://www.facebook.com/pages/KTFisher/490003474414733?ref=ts&fref=ts
Twitter:
KTFisher_Author
Goodreads:
https://www.goodreads.com/KTFisher
Facebook
Goodreads
Ava Manello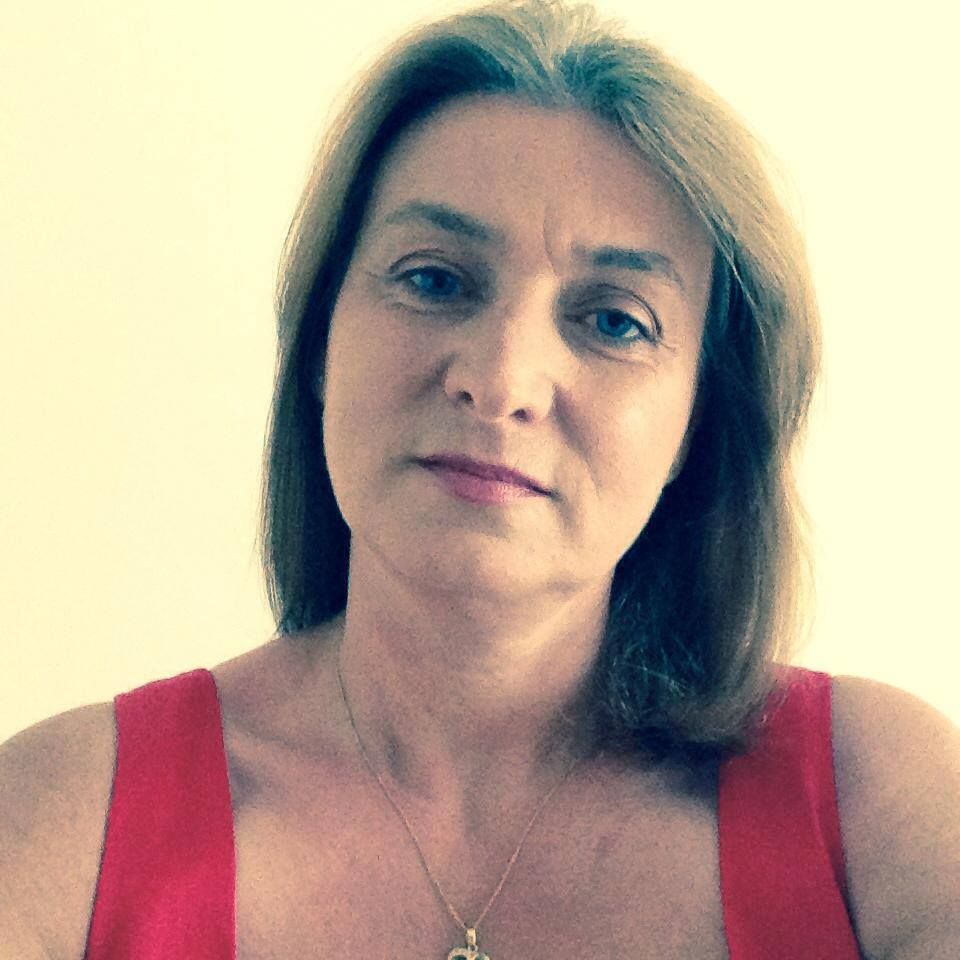 Passionate reader, blogger, publisher, and author. I love nothing more tag helping other Indie authors publish their books be that reviewing, beta reading, formatting or proofreading. I love erotic suspense that's well written and engages the reader, and I love promoting the heck out of it over on my book blog. I've just started a new chapter in my life, I'm a mother, but most of all I'm me and I'm following my dreams!
Stalk Ava Manello
Facebook
Facebook:
http://www.facebook.com/avamanello
Twitter:
@AvaManello
Goodreads:
https://www.goodreads.com/AvaManello
Website:
http://www.avamanello.co.uk
Goodreads
Website
Other Books in the series:
Severed Angel (Severed MC #1)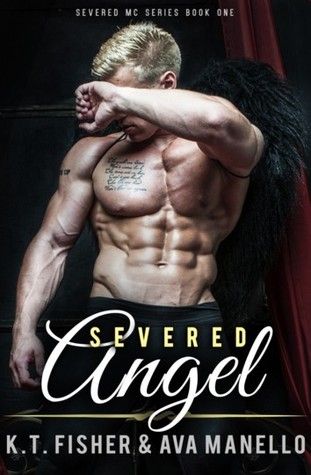 Synopsis:
Eve could never have imagined that her trip to Australia, where she is set to be maid of honor for her best friend's wedding, could turn from exciting to deadly so quickly. Her sheltered and boring vanilla life comes to a screeching halt when she arrives in Australia and witnesses a shocking MC murder putting her life in extreme danger. The Carnal MC are a dangerous and savage motorcycle gang who want Eve and will stop at nothing to seek their revenge. Just when it seems her nightmare fate is sealed, Eve is rescued by the Severed MC and quickly falls for the club's Vice President Gabe aka "Angel". This could be just the diversion she needs. With her new protectors, Eve faces a whole new life she never could have imagined... Gabe never wanted an old lady. One look at the beautiful Eve cowering at the hands of the enemy changes all that. Starting a war with the Carnal MC and having Eve in his bed is just the beginning. When Gabe stakes his claim, he goes all in. War with Carnal MC is just the price of making Eve his, and only his. But love invites blood and tragedy in an MC's life. Just when it's looking up for his MC and his new woman, a savage attack blows the lid off everything. Revenge possessed and determined can the hot tattooed biker save her from the danger that lies ahead? Purchase Links Amazon UK -
http://amzn.to/1q5rdNe
Amazon USA –
http://amzn.to/1qIA774
Barnes & Noble –
http://www.barnesandnoble.com/w/severed-angel-kt-fisher/1119056772?ean=2940149572090
UK Amazon
USA Amazon
Barnes & Noble
Carnal Desire (Severed MC #2)
Synopsis:
Continuing Angel and Eve's story from Severed Angel. Eve returns home unaware danger is hot on her heels. Will Satan get the revenge he seeks, will Angel save the woman he loves or will Ink get the woman he deserves. The nail biting conclusion to the story that crosses two continents...
Purchase Links:
Amazon UK –
http://amzn.to/1lHGTlJ
Amazon USA –
http://amzn.to/1xwx3eU
Barnes & Noble -
http://www.barnesandnoble.com/w/carnal-desire-ava-manello/1119618366?ean=9781498958080
UK Amazon
USA Amazon
Barnes & Noble
---
Title: Grinding in Greenville
Author: Marley Roberts, Victoria Andrews, Hailey Harbour
Expected Publication: August 5th, 2014
About Grinding In Greenville:
Victoria Andrews
Naïve Very Conservative Life hasn't turned out quite the way she wanted
Haylie Harbour
Broken Soft with an indestructible core Believes in Happily Ever After
Marley Roberts
Untamable Fearless Sexually driven free-spirit. Three girls in college, who seem to have nothing in common, find friendship based on circumstance and their love of books. After college life takes them all in a new direction. Some directions are planned, others are not. Keeping their sister-like bond tight, they create the Boyfriend Bookstand Blog and continue to support each other through the good and difficult times of life – both real and fiction. Things get a little saucy when the girls decide to take a much needed weekend away to attend an author event in Greenville, North Carolina, especially with all the hot cover models there. Three long time friends, books and hot models. Saddle up girls and get ready to do some Grinding in Greenville.
Connect with the Authors:
Facebook | Website
---
Sometimes love has other plans.
The Fated 5 have come together to bring you a collection of five steamy new adult urban fantasies about sacrifice, second chances, destiny and love against all odds.
Beginning August 21st, for a limited time, paranormal fans can purchase five full length bestselling novels all in one:
Giveaway
a Rafflecopter giveaway
---
Release Date: 15th August, 2014
Genre: F/F
Synopsis:
Sophia's life is falling apart around her. She's too old for Hollywood, her marriage is in trouble and with no one she can trust she has no where to turn. She hides in a little run down bar called Annie's Tavern. Is Claire, the bar's owner able to save her or is it too late! While Claire can't resist a damsel in distress can she really help out her Hollywood Icon or will her own troubles get in the way. Being heartbroken and on the verge of losing her bar and home, how can she possibly expect to help sort Sophia's life when her own is crumbling fast. Can they save each other or will they both drown? Does a happy ending only exist within the pages of Sophia's Scripts!
About The Author:
Martina Stewart lives in a small town just North of London, with her husband and her cheeky little monkey of a son. As well as writing she's an avid reader and reviewer. She started writing after reading about 200 books within 2 years. Having an avid imagination meant that after reading a good book her mind filled with lots of ideas and after some pestering she decided to write them down and share them with the world. Martina isn't going to restrict herself to a certain genre or even pairing, she'll write whatever the character's tell her to write. If she hasn't got a book in front of her then she'll have her laptop and two feline writing buddies, Tia and Minx by her side.
Stalk The Author:
Facebook:
https://www.facebook.com/pages/Martina-Stewart/582955855157330
Goodreads:
https://www.goodreads.com/author/show/8345720.Martina_Stewart
Twitter:
http://www.twitter.com/MStewartauthor
Giveaway:
Win a $10 Amazon Gift card or an ARC of Living The Lie when it's released on August 15th, 2014
a Rafflecopter giveaway
---
Cover Reveal
Escort by Kate Benson
Release Date July 15, 2014
"Everything comes with a price."
Blurb:
I'm Callie Leveaux and I'm an escort for those with only the most specific of tastes. In my world, sex is a buffet. That dark, daring spot where only the most adventurous visit? That's my corner. The deviant ones with the least to lose come to me. They get their fill, treating their palates while the rest steer clear, because they know what they like and they know only I can give it to them.
My name is Callie and I'm the girl you've been waiting for. If you pay the right price, you can get a little taste.
Escort on GR: https://www.goodreads.com/book/show/22404742-escort
Social Media:
Authors Page Facebook: https://www.facebook.com/katebensonauthor
Callie Leveaux Fan Page (Series) FB: https://www.facebook.com/CallieLeveauxSeries
Twitter: https://twitter.com/Katebensonauthr
Authors Goodreads: https://www.goodreads.com/user/show/24034636-kate-benson
Google+:
https://plus.google.com/112603064175191837395/posts/p/pub
---